Welcome
Financial Services provides a wide spectrum of services to faculty, staff and students. Our interactions affect most students daily activities in some manner, such as through Student Accounts and administering scholarships/financial assistance. We also provide student employment opportunities, and often act as advisers on financial matters, such as food service agreements.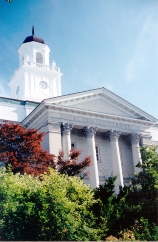 Faculty and staff most directly interact with our team through purchasing, invoice payments, cash deposits, budgets, printing services, box office services and financial matters relating to research.
Financial Services strives to provide its services in the most efficient and professional manner possible. We continuously monitor our processes from a controls perspective as well as to ensure the integrity of the University's financial reporting among other things.
Feel free to browse our website and become more familiar with the ways in which we can assist you. If you should have any questions or concerns do not hesitate in contacting one of our staff.